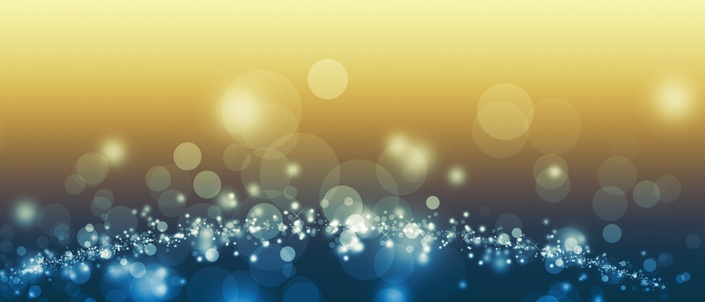 The Sage and the Luminous Heart
Learn Advanced Coaching Skills While Awakening to Transformative Depths of Being
Join Us September 9th - October 27th
Join Veronica & Alexander Love in a comprehensive 8-week course that will help you discover deep states of being and show you how to use this depth to upgrade your coaching efficacy and take effective, meaningful action in the world. Through pre-recorded, high-quality presentations and live collective interaction, you will enter the world of the Sage and the Luminous Heart. This will enable you, the coach, to take transformative action from a deep well-spring of potential and inspiration.
We live in unprecedented times. From a global pandemic to engaging in tough conversations about systemic racism, it is more important than ever for us to root ourselves into dimensions of being that can always handle what arises. Furthermore, this important historical moment demands that we enter new and difficult conversations with a willingness to take action to transform our positive intentions into a sustained cultural movement that reflects those intentions.
In this new virtual learning series, we will explore the archetype of the Sage and the inner qualities attributed to the sage, namely, the luminous heart and the pursuit of inner wisdom. Furthermore, you will learn how this inner cultivation can be applied to larger collective environments, such as coaching groups and teams, as well as, one-on-one coaching.
Veronica and Alexander will draw upon the wisdom of Chinese medicine and apply this to the territory of coaching and transformative action. You will be introduced to the beauty of Chinese Calligraphy and how these images illuminate pathways to powerful states of being and awaken the body as a doorway into infinite inspiration and timeless dimensions of being. This will then be translated into modern times in order to become more skilled at generating positive impact in the world. This will be a course of internal awakening, coaching skills training, and platform for transformative action.
Course Structure:
We will alternate weeks between releasing a pre-recorded learning video one week, and then the next week holding a live session to discuss what we learned.
Each presentation will be made available as a pre-recorded session, chock full of material that will deepen and enrich your coaching practice, while simultaneously supporting embodiment and integration of the material. This will allow you to go at a pace that fits with your learning style.
A live session will occur a week after each pre-recorded session is released. This will be dedicated to Q&A and group interaction/group practices to catalyze the group's wisdom.
Live session dates: September 15th & 29th and October 13th & 27th. All live sessions are 90 minutes and start at 3 pm ET (adjust for other time zones).
Course Content:

The first pre-recorded session will bring you in touch with the Sage's orientation on the pursuit of wisdom and piercing into the inner mystery of being human. Through a look at selected Chinese characters, Alexander and Veronica will illuminate interior dimensions of being required to embody the Sage. This will include the cultivation of deeper access to transpersonal dimensions of being and an orientation to your deepest, authentic uniqueness.
In session two, you will be guided deeper into the territory of the Sage through an exploration of stages of leadership. Your facilitators will again draw upon the wisdom of Chinese medicine, reframed within a coaching context to illuminate inner stages of cultivation required of any modern leader.

In session three, our focus shifts from the Sage's individual pursuit of wholeness and wisdom, to how the Sage orients to dialogue in modern times. Here you will learn about intersubjective dialogue, and how this can be applied to groups, teams, and one-on-one coaching.
In the final session, you will have the opportunity to take everything that you have learned and apply this directly to the coaching context. Here, we will explore the relationship between the coach-as-sage and the client-as-hero. We will conclude the final pre-recorded session with some thoughts around how the Sage archetype must take on new qualities and dimensions in our modern world. This will include an exploration of how to embrace the solitude of internal inquiry and how to be world facing as a provocative agent of change.
Session 1: Truth Seeking & the Luminous Heart

Discover the Sage as Seeker of Inner Wisdom – From Seeker to Finder
Learn the inner dimensions of illumination revealed through Chinese calligraphy
Explore depth practices to embody the posture of the sage
Session 2: Evolution of Leadership

Learn the stages of leadership
Discover the common shadows of the sage
Experience the inner stages of leadership directly
Session 3: The Sage's Collective - A New Dialogue for a New World

Learn how the modern Sage has access to new dialogical practices
Discover how this can be used in groups, teams, and one-on-one coaching
Explore the emergent field within the collective
Session 4: The Sage Coach & the Hero

Discover the relationship between the coach and client through the Sage and Hero
Apply what you have learned throughout this course to the coaching domain
Explore how to live the archetype of the modern Integrated Sage; wisdom holder and agent of change.
** ACC or PCC certified coaches can earn 6 CCE units (Core Competencies) by joining the live sessions.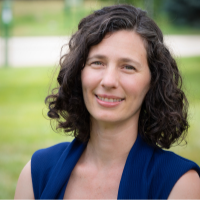 Instructor
Veronica Olalla Love, Newfield Network Global CEO
Veronica Olalla Love, M. Ac., NCC, PCC is the Global Chief Executive Officer for the Newfield Network. She is also an international facilitator for the Newfield Network Programs and is the lineage holder for the Newfield Network's ontological coaching tradition. In her unique and passionate style, Love invites us to remember the depth of potential we have as evolutionary beings.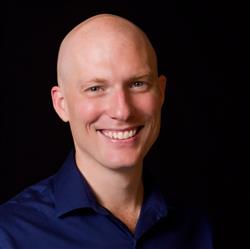 Instructor
Alexander Love, M.Ac., NCC, PCC
Alexander Love is an acupuncturist, life coach, and facilitator. With gentleness, lightness and depth, he invites us to listen to the voice of our inner wisdom and potency and allow that to move us outward into the world and make a difference.
At the core of all of Alexander's work is his belief that the quality and health of our future depends upon our willingness to come together and deepen our capacity for human relating and discovery. Together we can learn to better face the complexities our humanity. If we can find the courage to embrace our experiences as individuals and as a greater collective, life can become something that perpetually transforms us. As we transform, so does the world, and together we can co-create a beautiful future.
Frequently Asked Questions
When does the course start and finish?
The entire 8-week course is from September 9th to October 27th. We will alternate weeks between releasing a pre-recorded learning video one week, and then the next week holding a live session to discuss what we learned. The live sessions take place over four Tuesdays - September 15th & 29th and October 13th & 27th at 3 pm ET (adjust for other time zones). However, if you are not able to attend the live sessions or want to go back to review them at a later time, you will have lifetime access to the recordings. All recordings will be posted within 24 hours after the live session.
How long do I have access to the course?
How does lifetime access sound? After enrolling, you have unlimited access to this course for as long as you like - across any and all devices you own.
What if I'm on vacation during the session dates but really want to attend?
No problem! Everything will be recorded and you can watch all of the sessions at a later date that best suits your schedule.
How does this webinar series work?
Here is how it works: When you join the course, you will be given access to your course platform in our online learning center. In the course platform, you will find each session has its own area. This area includes the date and time for the live meeting and the link to the live event, which will be broadcast via Zoom. Any downloadable materials will also be available in each session's section. This is also where we will post the recordings.
Will I receive CCEU's for this course?
Yes! This course is worth 6 CCEU's if you already have an ACC or PCC. Please be aware that you MUST attend the live sessions to receive these CCEU's.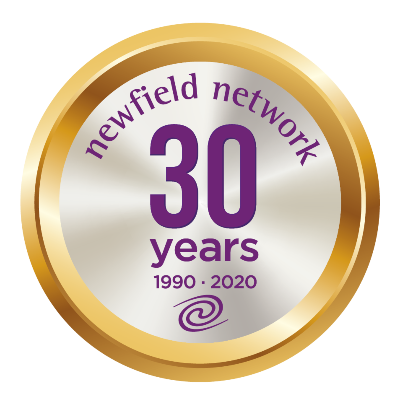 Note: When you register, you will also be subscribed to the Newfield Network email list and receive weekly emails with relevant and engaging content. You can unsubscribe at any time. View our Privacy Policy here.