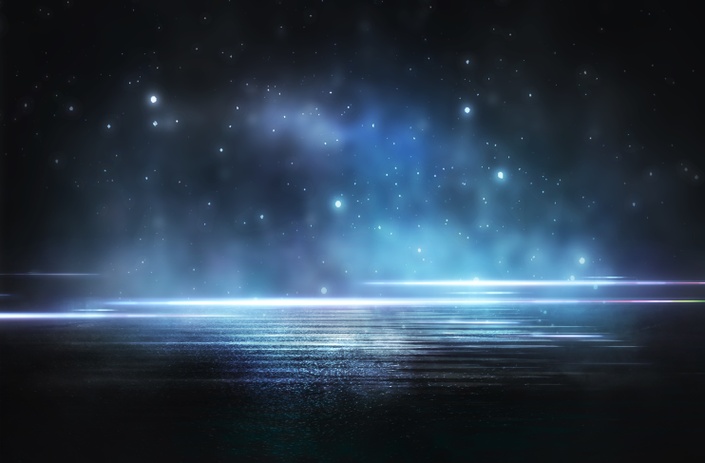 Wielding the Witch
Advanced Coaching Practices to Face Shadows & Uncertainty with Clients
Powerfully Face Uncertainty
5 Mondays: May 18th - June 15th

Each session is 90 minutes, starting at 1 pm ET/ 11 am MT/ 10 am PT.
Join renowned coaches, Veronica & Alexander Love, in this five-part virtual learning series as they take you step-by-step to refine and deepen your coaching skills and strengthen your capacity to face shadows and uncertainty with your clients. Through presentations, demos, coaching practices, and breakout sessions, this course will provide you with the tools required to upgrade your coaching skills to be comfortable with chaos.

The fragile but pervasive notion that the individual exists in isolation is being shattered by the unprecedented events unfolding around the world. The disruption of routines and the necessity for physical isolation is exposing the tracery of networks that connects us and challenging the notion that the individual ever exists in isolation.

In this new virtual learning series, we will explore an archetypal context that goes beyond culture and bounded time. Here, we will delve into collective constellations that are universal. We will play with universal patterns that are the collective unconscious building blocks of our stories. Archetypes, according to Jung, are the "systems readiness for action." They are "the potentials" and "our inherited possibility of ideas."
Our portal of discovery into the archetypal world will be through the archetype of the Witch. This misunderstood archetype will assist us in facing the unknown, seeing the darkness, exploring facets of power, and engaging in the alchemy of transformation.
You will have the opportunity to join like-minded colleagues in a powerful exploration of mystery, power, and inner transformation, and then apply this within the coaching context. This course will benefit everyone from the newly graduated, to the highly experienced coach. If you take the time to digest and apply what you learn here, you will see your coaching skills soar to the next level.
** ACC or PCC certified coaches can earn 7.5 CCE units (Core Competencies) by joining the live sessions.
What will each session include?
Session 1: Beyond Self: The Witch's Mirror
In this session, we will set the context for the entire course and you will be introduced to:
Discover what archetypes are
Explore why archetypes matter in coaching
Learn about the different facets of the witch archetype

Session 2: Embracing & Responding to Darkness: The Witch's Revelation
In this session, you will:
Learn key distinctions about the inner BEL model
Discover new practices for inner shadow coaching
Practice applying this for personal transformation
Session 3: Deepening Inner Transformation: The Witch's Practice
In this session, you will:
Engage in collective exploration to integrate and embody learning
Refine what you have learned so far and deepen your personal inner practice
Embody central qualities associated with the Witch Archetype
Session 4: Sourcing Wisdom in Coaching:The Witch's Cauldron
In this session, you will:
Discover how to source wisdom in coaching through rooting in the mystery
Explore practical application with colleagues
Apply your newly created personal practices to coaching others
Session 5: Powerfully Facing Uncertainty: Coaching with the Witch!
In this session, you will:
Weave together principals from the entire course
Refine what you have learned so far and deepen practical application
Design new practices to integrate course material into future coaching sessions
"Ours is an age between worldviews, creative yet disoriented, a transitional era when the old cultural vision no longer holds and the new has not yet constellated. Yet, we are not without signs of what the new might look like." -- Richard Tarnas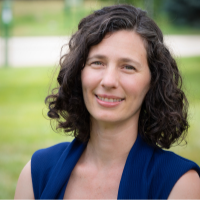 Instructor
Veronica Olalla Love, Newfield Network Global CEO
Veronica Olalla Love, M. Ac., NCC, PCC is the Global Chief Executive Officer for the Newfield Network. She is also an international facilitator for the Newfield Network Programs and is the lineage holder for the Newfield Network's ontological coaching tradition. In her unique and passionate style, Love invites us to remember the depth of potential we have as evolutionary beings.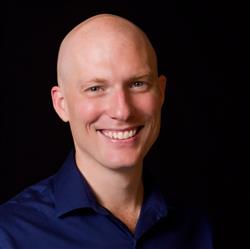 Instructor
Alexander Love, M.Ac., NCC, PCC
Alexander Love is an acupuncturist, life coach, and facilitator. With gentleness, lightness and depth, he invites us to listen to the voice of our inner wisdom and potency and allow that to move us outward into the world and make a difference.
At the core of all of Alexander's work is his belief that the quality and health of our future depends upon our willingness to come together and deepen our capacity for human relating and discovery. Together we can learn to better face the complexities our humanity. If we can find the courage to embrace our experiences as individuals and as a greater collective, life can become something that perpetually transforms us. As we transform, so does the world, and together we can co-create a beautiful future.
Frequently Asked Questions
When does the course start and finish?
The live sessions take place over five Mondays - May 18th, May 25th, June 1st, June 8th, and June 15th. However, if you are not able to attend the live sessions or want to go back to review them at a later time, you will have lifetime access to the recordings. All recordings will be posted within 24 hours after the live session.
How long do I have access to the course?
How does lifetime access sound? After enrolling, you have unlimited access to this course for as long as you like - across any and all devices you own.
What if I'm on vacation during the session dates but really want to attend?
No problem! Everything will be recorded and you can watch all of the sessions at a later date that best suits your schedule.
How does this webinar series work?
Here is how it works: When you join the course, you will be given access to your course platform in our online learning center. In the course platform, you will find each session has its own area. This area includes the date and time for the live meeting and the link to the live event, which will be broadcast via Zoom. Any downloadable materials will also be available in each session's section. This is also where we will post the recordings.
Will I receive CCEU's for this course?
Yes! This course is worth 7.5 CCEU's if you already have an ACC or PCC. Please be aware that you MUST attend live to receive these CCEU's.
This course is closed for enrollment.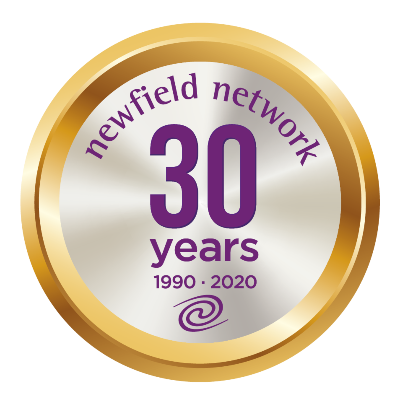 Note: When you register, you will also be subscribed to the Newfield Network email list and receive weekly emails with relevant and engaging content. You can unsubscribe at any time. View our Privacy Policy here.