Newfield Network's
Summer Summit 2020
Powerful Conversations & Tools to Navigate
Today's Divisive World
It seems the world is being shaken like a little snow globe. The underbelly of pain, division and inequality is suddenly rising and exposed, prompting us to take a look at our history, systems, practices, conversations, and our ways of being.
Divisions permeate every sector, from economic disparities to access to healthcare, to the polarization of politics. And in recent months, there has been a demand to expose and address historical and systemic divisions and disparities, such as xenophobia, classism, sexism, and racism.
We find ourselves in a moment of reckoning… a new moment of awakening, in which we cannot avoid the past, we cannot neglect to examine the divides that separate us, that pull us apart, that tear ourselves, families, communities, and nations asunder.
How do we navigate this moment of separation and disconnect? What will we learn from the intensity of these divisive times? How do we use this opportunity to generate the world we are wanting to create?
In this summit, we bring you 15 thought leaders, coaches, and luminaries to explore the topic of Divisiveness. This is an opportunity to explore and deepen our understanding of humanity.
Join us August 14th, 17th - 21st, and 24th for two webinars per day at 12 pm ET and 6:30 pm ET, except on the last day, it will only be one webinar in the evening.
(NOTE: CCEU's are NOT available for this event.)
This will be an opportunity for us to come together as a community of change agents and become collectively inspired, renewed, and transformed.
Who is this summit for?
You passionately care about our world and desire to participate in a collective movement for co-creating a more beautiful future.
You are a lifelong learner.
You live from curiosity.
You are passionate about transformative methodologies.
You believe that by doing your own work (

coaches, practitioners, facilitators, leaders, mentors, teachers, etc.)

, you are more effective at serving others.
You are inspired and energized from being in thought-provoking conversations with like-minded people.
This platform offers a flexible format that works with your learning style and allows you to attend from anywhere. In addition to the immersive live sessions, you will have lifetime access to all the recordings to watch whenever you like, as many times as you like.
Join us to expand your possibilities for designing a more vibrant future with a community of engaged, passionate, and trailblazing learners. 
(NOTE: CCEU's are not available for this event.)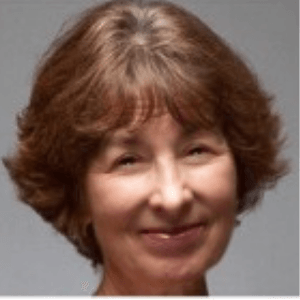 Dr. Terri O'Fallon, Ph.D
The Diversity of Division: Conflict & Community
August 14th at 12 pm ET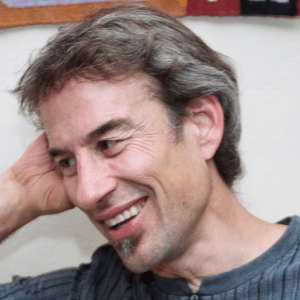 Kim Barta, MA, LCPC
The Diversity of Division: Conflict & Community
August 14th at 12 pm ET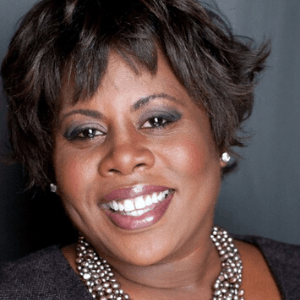 Ellen Burton
Opportunity Knocks: Now That We Know What We Know, How to Be Together?
August 14th at 6:30 pm ET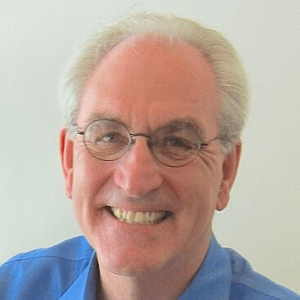 Bob Dunham
How Do We Share a World Divided?
August 17th at 12 pm ET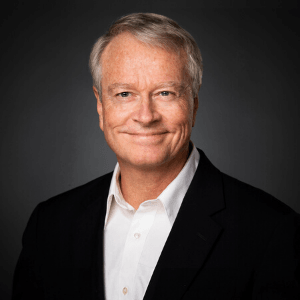 Steve McIntosh, J.D.
How Integral Consciousness Can Use Division to Advance Evolution
August 17th at 6:30 pm ET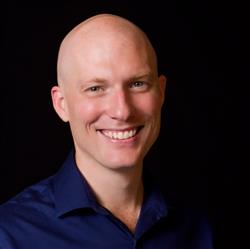 Alexander Love, M.Ac., NCC, PCC 
The Razor's Edge: Division as Doorway to Wholeness
August 18th at 12 pm ET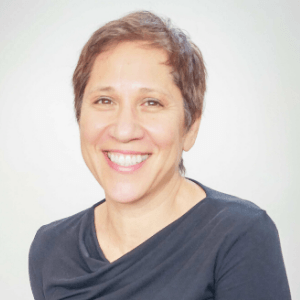 Amy Edelstein
Discovering Essential Wholeness to Heal A Divided World
August 18th at 6:30 pm ET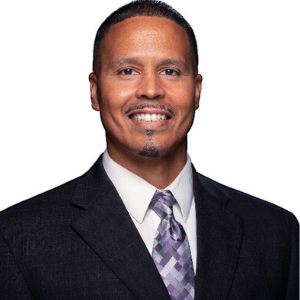 Michael J. Thomas, Ed.D.
Who Am I? Am I Who I Say I Am? Am I All That I Ought to Be?
August 19th at 12 pm ET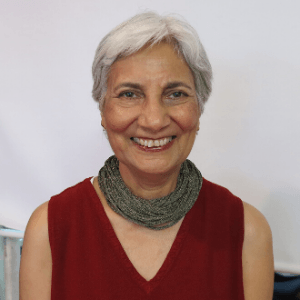 Deepa Awal, Ph.D, MCC
Non-Separating Ourselves
August 19th at 6:30 pm ET
Joel Monk
Embracing Inner Division to Unleash Transformation
August 20th at 12 pm ET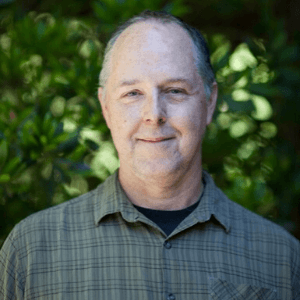 Geoff Fitch
Truthfulness – Where Being in Difference Begins
August 20th at 6:30 pm ET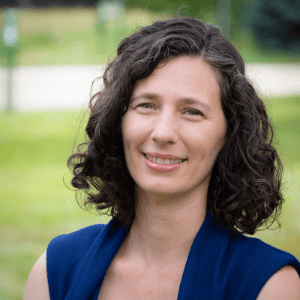 Veronica Olalla Love, M.Ac., NCC, PCC
Listening & Legacy: Traversing the Divide
August 21st at 12 pm ET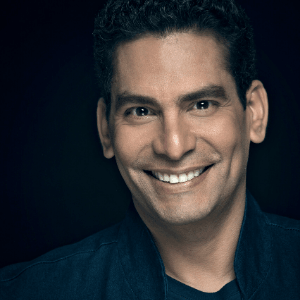 Ismael Cala
Mindful Exponential Leadership: Bridging the Gap
August 21st at 6:30 pm ET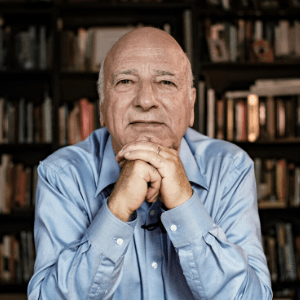 Facing the Great Divide
August 24th at 6:30 pm ET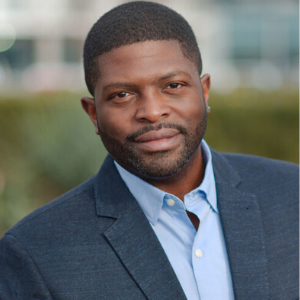 Walter Crawford
A Journey in a Divided Land
Bonus Video
Frequently Asked Questions
When does the summit start and finish?
This summits will host live webinars from August 14th to August 24th. But access to the material never ends! You will always have access to the recordings and community forums!
How long do I have access to the summit?
How does lifetime access sound? After enrolling, you have unlimited access to this summit for as long as you like - across any and all devices you own.
Who is 'Divided: Powerful Conversations & Tools to Navigate Today's Divisive World' for?
This summit is for anyone who desires change in their lives. If you are a person who feels a call to engage in transformative processes and personal development, this is for you. But, some of us want don't want to stop there. Many people want to change their lives in powerful ways to be able to make an impact in the world. If that describes you, this event was designed for you. If you desire community where you can connect with new people and engage in new conversations and explore new possibilities together, this is for you. If you are a coach, facilitator, teacher, or practitioner of some kind who is looking for new tools to support your clients, and personal development to nourish you, this is for you.
How does a virtual summit work?
Here is how it works: When you join the event, you will be given access to the summit section within our online learning center. When you go into the summit, you will see each speaker will have his or her own area. Inside each speaker's section, you will find the date and time for the presentation and the link to his or her live event, which will be broadcast via Zoom. When the speaker's presentation is over, a recording of the live event will be posted in the same place you initially found the link. This way, you can come back to it or watch it later if you missed it.
Participants can also post, chat, and engage underneath each presentation and in other community forum sections.
What if I'm on vacation during the summit dates but really want to attend?
No problem! Everything will be recorded and you can watch any or all of the presentations at a later date that best suites your schedule.
If I don't buy now but decide I want it later, what happens?
You will be able to buy this summit after the event takes place, but the price goes up. So if you ever think it is possible you will want to enjoy any of the world-class speakers, I suggest you join now. To be honest, the discounted price of this summit would be worth it, even for just one presentation.
Dr. Terri O'Fallon, Ph.D & Kim Barta
August 14th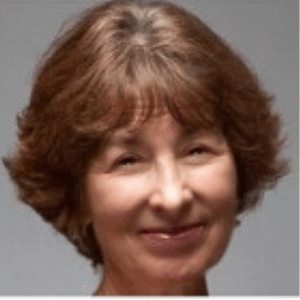 The Diversity of Division: Conflict & Community
In this webinar, Dr. Terri O'Fall and Kim Barta will explore the varied nature of division. How you can spot early warning signs. The benefits of division. And what to do when division goes too negative. Division occurs in couples to cultures. How do we harness the power of divisiveness and turn it into gold?
In this session, you will explore:
What are the various ways humans create divisions?
Why do humans divide?
What are the benefits of division in human relations and cultures?
How can we convert potentially destructive divisions into beneficial interactions?
Boundaries and Boundlessness: How consciousness grows beyond division
Opportunity Knocks: Now That We Know What We Know, How to Be Together?
Love is good. More love means more love… however, it became clear that none of us knew how to talk about (as Marvin Gay sang 50 years ago!) what's going on!
This webinar is a primer designed to clarify the term race and deconstruct racism. I'll share my observations about the physical and psychological effects racism is having on many people. I will offer suggestions on how to change the world, guided by my impressions from A Course in Miracles: "If you want to heal the world, heal yourself." Lastly, you'll leave the webinar with a few tips on how to have conversations with anyone about the indisputable racism and inequity that's finally got our attention.
In her session, you will explore:
Deconstructing race and racism
Our physical reaction to inequality and incivility
The Remedy: How to start a revolution in your heart
The conversation is the relationship: How to talk together
How Do We Share a World Divided?
In this conversation, Bob is going to provide perspectives on how and why division has arisen globally, and particularly in the U.S., in the last several decades, and what can be done about it. This exploration will be from the perspective of the driving power of emotions, differences in values, leadership styles, historical discourses, and the arguments of blame.
Fueled by the dislocations of recent years, including two global recessions, multiple wars, rapid economic and employment shifts, massive movements of immigrants, and now a pandemic, trust has eroded in institutions and authority. Deep fear and dissatisfaction have led to strong demands for change. Some demand change to return to a prior world, others demand change for a totally new world. Bob will explore choices with you about how we can cope with our world divided and what paths are open for us to recreate and share it.
In his session, we will explore:
Differences in the foundational values of conservative and liberal perspectives
The cultivation of resentment, hate, and rage as a political dynamic, and the dismissal of other perspectives
The tensions of instability, fear, and holding multiple perspectives
The challenge of forging paths to the future of shared foundational principles
Creating your own safety, trust, neighbors, and conversations
Taking care in the changing flows of the world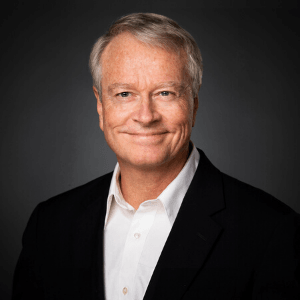 Steve McIntosh, J.D.
August 17th
How Integral Consciousness Can Use Division to Advance Evolution
Steve's presentation will focus on how "division" is necessary for growth—differentiation is almost always a prerequisite for a higher level of integration. And how the informed use polarity theory can help develop participants' own grasp on integral consciousness.
In his session, you will also explore:
How to see political and organization conflicts as an opportunity for evolution
How to think more sympathetically about your political opponents
How to understand and use Robert Kegan's insight that integral consciousness is "the capacity to see conflict as a signal of our over-identification with a single system"
Alexander Love, M. Ac, NCC, PCC
August 18th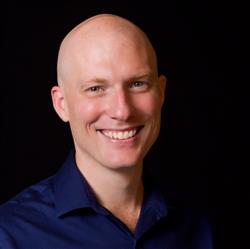 The Razor's Edge: Division as Doorway to Wholeness
Division often appears as the crux of separation and suffering. But what if division was actually a doorway into radical wholeness? What if division was the razor's edge that, if properly faced, opened the floodgates to deep collective transformation?
In this webinar, Alexander Love, renowned coach, facilitator and acupuncturist, will take you on a journey of discovering wholeness through embracing division. Through a look at Chinese calligraphy that illuminates deep dimensions of the self, he will weave a story of awakening with division as catalyst. In this era, a new orientation to collective engagement is vital for our future. This webinar will support your individual transformation while providing tools and distinctions to enable you to surf the razor's edge of division, in self and culture, and enter into radical wholeness.  
In his session, you will learn:
An understanding and direct experience of the soul
How the soul is an extension of infinite wholeness
The power and need for a Radical We
How to have difficult conversations
The role of division and wholeness in coaching
Discovering Essential Wholeness to Heal A Divided World
In this restorative seminar, Amy will share from her own 40-year experience of contemplative and transformational education how the discovery of our essential wholeness creates a profound foundation that heals division within and without.
The practices and perspectives she will share are applicable and effective across diverse settings, from the board room to inner city public schools and are tools you can apply to experience increased stability and strength in your own life.
In her session, you will:
Learn how to bring the backdrop of awareness into the foreground of your experience to strengthen your inner experience of wholeness.
Discover how to hold divisions and differences in a context that does not create antagonism within and reduces separation without.
Recognize the power of story to enable you to explore challenging subjects of race, gender, economic, power, and other divisions without causing breakdown.
Cultivate empathy and kindness through practices that ease tensions and frustrations with others.
Establish a foundation of Wholeness that will illuminate how to maintain your own balance while you work to heal fractures in the world.
Michael J. Thomas, Ed.D
August 19th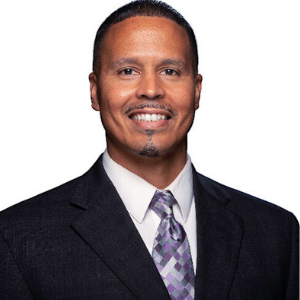 Who Am I? Am I Who I Say I Am? Am I All That I Ought to Be?: Being My Authentic 'Self' in a Dominant World That Strives to Define Me
We are experiencing times in our world of great disruption and being pushed outside our comfort zones. Images and themes of racial and social injustice permeate our souls, begging to question, "Why is all of this happening?"
This presentation is centered around three key questions that are components to understanding self and how we 'show up.' Knowing ourselves and the power of presence is important to having a great life versus life having a great hold on you. Navigating systemic difference can be challenging, but also curate a strong sense of 'becoming.' Ultimately, how do we do this, while maintaining authenticity?
In his session, you will:
Examine identity development and how you have been shaped
Explore stories told to you and/or the stories you tell your 'self'
Learn about the omnipresence of power and how to leverage it for the good
Expect and accept discomfort and non-closure
Use your current place of being as a point of inflection to accepting what is possible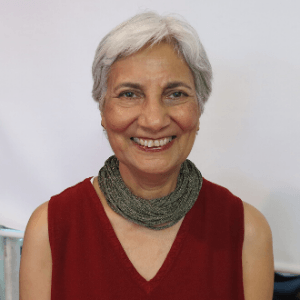 Deepa Awal, Ph.D, MCC
August 19th
Non-Separating Ourselves
Living through the lockdown, ironically enough, opened the doorway to find the resources Deepa needed to overcome a fear of isolation. What emerged was a sense of being in connection in spite of physical distancing.
In her session, we will explore how to:
Deepen our understanding of inter-being
Enhance relatedness with others
Practice embodiment and presence
Bring coherence in body, mind, and emotions
Introduce practices that restore our non-separation
Embracing Inner Division to Unleash Transformation
In modern times, the mind is king. Whilst our rational thinking minds have brought us many wonderful gifts, our overemphasizing it has led many of us to live in a state of inner division. Many people now yearn for the aliveness, wholeness, and purpose that emerge when we descend and fully participate with what is arising in the moment.  
In his session, you will:
Discover an essential key to lessening inner division: dropping the change agenda
Practice using presence to participate fully in the moment
Learn how the journey into immediacy can lead us beyond our conventional sense of self
How this journey requires we access and expand the bandwidth from where we source ourselves
Connect the journey toward wholeness to our the emergence of our unique leadership 
Truthfulness - Where Being in Difference Begins
Being with difference depends on our ability to acknowledge and embrace the truth of how things are, with ourselves and each other. Living and relating truthfully is a doorway to deeper connection and acceptance of the self, of each other, and of life itself as it is unfolding. Embracing how things are, we can begin to move with life, allow an emergence of a greater whole, while accepting, living and working with our differences.
In his session, you will:
Explore working with difference as a journey into deeper relationship that starts with acknowledging the truth of who you are

Learn how to balance respect for our differences and responsibility for our self-creation

Discover the core attitude that allows for truthfulness to flourish

Learn key questions, principles, and practices to support living and relating truthfully 

Explore how to invite greater honesty and truthfulness with clients and others while inviting a sense of deep love and acceptance
Veronica Olalla Love, M. Ac, NCC, PCC
August 21st
Listening & Legacy: Traversing the Divide
Our legacy is that which we leave in our wake for those that come after us. Our individual and collective legacy can be created by conscious design or by happenstance.
Today's collective legacy is tainted by a multitude of divides. The refusal to listen fortifies, secures and cements these divides. There is no greater way to ensure the permanence of a divide than to decline to listen.
In this presentation, we will examine how the act of listening plays a vital role in traversing and dismantling the divides that exist in us and between us. True listening requires a suspension of our own thoughts, views and certainties, and a consideration of other experiences and possibilities ultimately fueling our own development and collective unfolding. True listening enables empathy and compassion generating a legacy of connection and unity.
In her session, you will explore:
What constitutes listening and why it matters

The enemies of listening

The impact of lack of listening

Listening as the power to traverse

Listening as legacy
Mindful Exponential Leadership: Bridging the Gap
Ismael Cala will present and inspire participants with an innovative leadership concept, the "Mindful Exponential Leader." Ismael's ground-breaking proposal—to elevate the performance of leaders facing the V.U.C.A. (Volatility, Uncertainty, Complexity, Ambiguity) world, is essential to an optimal decision-making process in personal and professional development to become a "Bamboo Leader" which is one, focused on collaboration and contribution as an elevated goal.
5 Benefits of the Mindful Exponential Leader:
Reach a state of consciousness, in order to connect myself with my inner strength and potential and that of others.
Incorporate new paradigms that allow me to confront the VUCA world.
Expand my range of action towards my goals and those of my community.
Develop a series of competencies that exponentially elevate my performance, finding answers within myself and letting others flourish around me by inspiration.
In his session, you will also explore:
What does a Mindful Exponential Leader need to practice in the V.U.C.A world?
Communication: common action for bridging the gap
Collaboration/contribution as the key for a more elevated world
Qualities of a Bamboo Leader
Mindfulness
Julio Olalla, MCC
August 24th
Facing the Great Divide
In this interactive conversation, Julio Olalla, MCC, founder and president of The Newfield Network, will explore the great division humanity is currently facing. We will examine how this division is a symptom of the collapse of modernity.
In his session, you will explore:
Division as an inability to engage in conversation

The prevalence of distrust, hatred, and intolerance

How this manifests in daily life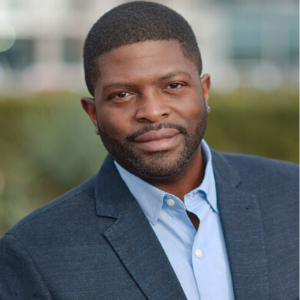 Walter Crawford
Bonus Video
A Journey in a Divided Land
In his presentation, Walter will explore his journey of living in a divided society, calling for self-reflection to move into action with intention to become better beings and create a better world.
In his session, you will: 
Deepen your understanding of one person of color living in a divided society

Question your blindspots

Imagine the opposite of division
Note: When you register, you will also be subscribed to the Newfield Network email list and receive weekly emails with relevant and engaging content. You can unsubscribe at any time.