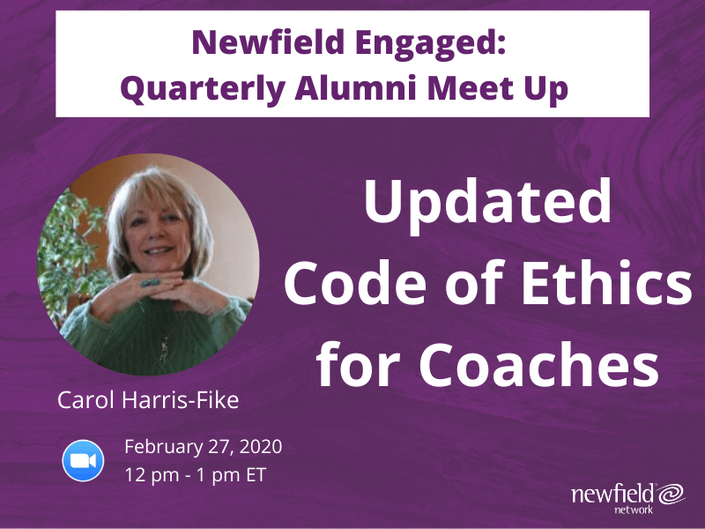 Alumni Virtual Meet Up
Updated Code of Ethics for Coaches
February 27, 2020
12 pm - 1 pm ET
As professional coaches, we have honed our skillset and abide by a Code of Ethics. Whether we coach in organizations, personal environments, or virtually, we have a responsibility to being ethical coaches who are conscious of our behavior, beliefs, state of mind, and impact on our clients.
The ICF, International Coach Federation, which oversees the standards for the coaching profession globally, has just updated the code of ethics. This virtual alumni meet up will address this new update and give us an opportunity to see how these changes impact our own coaching.
Join Carol Harris-Fike, PCC, for a dialog on the newly adopted ICF Code of Ethics.
*For ICF credentialed coaches, you can earn 1 CCE unit when you attend the live event.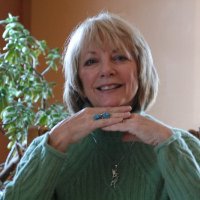 Instructor
Carol Harris-Fike, PCC
Carol Harris-Fike, MA, PCC, NCOC, is a Newfield program and mentor coach and also Newfield's ICF, ACTO, and Program Coach Coordinator. Areas of expertise include an understanding of the latest research in the science of the brain/body and extensive study of energy through Reiki and Qi Chong. Carol is the author of 5 Life Energies: The Choice You Have in How Energy Shapes Your Life. She co-created JICT Images: Journey with Intuition & Creativity for Transformation, a box of 72 evocative images designed to create a metaphor for users that lead groups and individuals to the "heart of the matter."